Published books and current projects.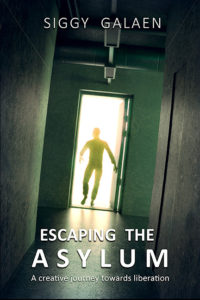 "This isn't the first psychiatric hospital I've been treated at. I've been transferred a few times before ending up here. However, I don't quite remember how it all started – it's a bit of a mental fog now, really. It is for this reason that I recently decided to start writing down my thoughts and elaborate on the situation here."

"I think the patients, the psychiatrists, the Money Men and the Asylum Manager may have more in common than some of them would like to think. We all have a mental diagnosis."

Escaping the Asylum is a short novel about a psychiatric patient's view of the treatment within the Asylum and the attempts to escape it once and for all. It gives pointers to issues relevant beyond those of psychiatric institutions. The written form resembles a written diary but also the patient as the narrator through present observations and thoughts on various subjects.

Genre: Contemporary fiction / Literary fiction / Psychological fiction
Topics: Psychotherapy, self-help, philosophy, illusions

Paperback ($6.99) and Kindle ($2.99 / Free with Kindle Unlimited) versions available through Amazon (included in all Amazon locations; US, UK, DE, IT, JP etc.). This debut book is also a contribution to the contest The Kindle Storyteller Award 2019.



Review excerpts:

"This story is a mind-bending look into a reality that isn't all that obscure. A totally different look into Asylum "culture". Especially provocative for those in the field and students of psychology." (4/5)
Janice L. (NetGalley review)

"This short but powerful book is definitely worth reading until the end!" (4/5)
Jennifer T. (Goodreads review)

"I recommend it as fairly swift read for Black Mirror fans" (3/5)
Stephanie J. (Goodreads review)

"I found many of the insights to be spot on." (4/5)
Holly C. (NetGalley review)
---
Current project:
---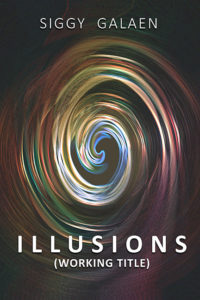 The research for this manuscript started several years ago and has been ongoing and part-time since.
Everyone has heard of optical illusions and probably know of some intriguing examples of those. Illusions can be deceptive in that they aren't what they at first portray to be.
Illusions aren't necessarily problematic as long as one is aware of being exposed to them. Watching a movie, reading a book, playing a game or experiencing art, are temporary and entertaining illusions. They can even be uplifting and inspiring for professional and creative expressions. Not all illusions are meant to be misleading.
The problem is illusions that are being applied to the masses and developed over time, where the purpose is to get acceptance for anti-democratic actions.
ILLUSIONS (working title) is a non-fiction book elaborating on various kinds of collective illusions that we have been, and still are, exposed to.